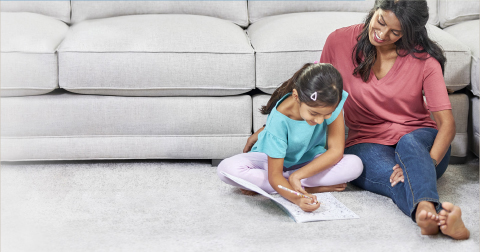 Your Healthy Home Starts Here
Professional Carpet & Upholstery Cleaning with Peninsula Chem-Dry Serving San Mateo, Belmont, Menlo Park, San Carlos & Surrounding Areas
Peninsula Chem-Dry
*We are taking precautions to help keep you and your family safe. Each of our technicians are fully vaccinated. We also arrive at every job with personal protective equipment, including face masks and shoe covers. Before we leave, we wipe down every area we touch with sanitizer.*
A Drier Carpet Cleaning for A Healthier Home
We proudly serve our customers here in amazing San Mateo County and Menlo Park. Peninsula Chem-Dry's mission is helping people live healthy lives, which starts with clean carpets and a healthy home. Our proprietary Hot Carbonating Extraction cleaning process penetrates deep into the fibers, removing an average of 98% of common household allergens from carpets and upholstery.
Plus, our green-certified solution, The Natural®, contains no soaps or detergents so it's safe and non-toxic for your family & pets. Peninsula Chem-Dry uses 80% less water than typical steam cleaning so carpets dry in hours instead of days, making it the safer and more convenient carpet cleaning choice. All of this means Peninsula Chem-Dry cleans for your health like no one else.
Our professionally-trained technicians here at Peninsula Chem-Dry are dedicated to providing an outstanding cleaning experience and will treat your home and family with the respect you deserve.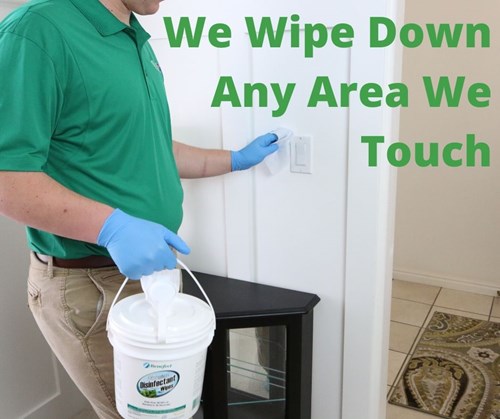 ---
Car Interior Cleaning (We Come to You!)
Our powerful cleaning process doesn't just work for the carpet and upholstery in your home, but in your car, too. Peninsula Chem-Dry's cleaning process provides the best car interior cleaning in San Mateo County, Menlo Park, and Coastal areas. Our green-certified, carbonated solution lifts and extracts the dirt from your car's upholstery, making it almost as clean as the day you bought it.
You might take off your shoes before you walk through your house, but you don't take off your shoes before you get in your car. The carpet and upholstery in your car get dirty quickly and easily. That's why having your car interior cleaned by Chem-Dry's industry leading cleaning process is so important. Call Peninsula Chem-Dry today and let us keep your car clean and healthy.
---
A Longer Lasting Clean
We have harnessed the natural power of carbonation, so Peninsula Chem-Dry does not have to use excessive amounts of moisture to clean your carpet or upholstered items. Because the bubbles do the work for us, Peninsula Chem-Dry does not need to use soapy cleaning chemicals other cleaners or do-it-yourself machines rely on so much. Soapy residues attract dirt like a magnet, causing your carpet to get dirty again faster than before.
Peninsula Chem-Dry primary carpet cleaners contain no soaps, detergents or surfactants. You save money when your carpet stays cleaner longer. Less cleanings means better bang for your buck and one less thing to worry about.
Areas We Service
We provide our professional carpet and upholstery cleaning services in Menlo Park, Atherton, Emerald Hills, Redwood City, Daly City, San Carlos, Belmont, Foster City, San Mateo, Hillsborough, Burlingame, Millbrae, San Bruno, South San Francisco, Half Moon Bay, Pacifica, Woodside, Portola Valley, Brisbane, Colma, Pescadero, Montara, El Granada, Moss Beach, La Honda, North Fair Oaks, San Gregorio, Loma Mar, Broadmoor, Highlands-Baywood Park and the surrounding area.
A Deeper Clean for a Healthier Home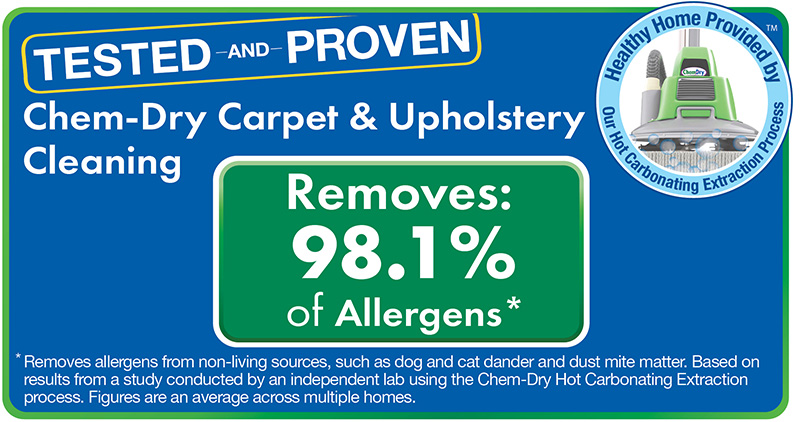 At Chem-Dry, our mission is to help people maintain a healthier household, and it all starts with clean carpets.
Our revolutionary Hot Carbonating Extraction cleaning process relies on the natural power of carbonation to penetrate deep into the fibers of carpet and lift dirt and grime to the surface where it is whisked away by our powerful extraction equipment.
At the heart of our Hot Carbonating Extraction cleaning process is a solution we call The Natural®. It's one of our Chem-Dry Green Certified products and is one of the purest carpet cleaning solutions available. The Natural contains no soapy detergents, fragrances, or phosphates.
Learn More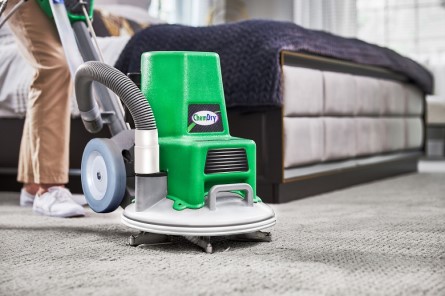 Our Services